If you have been injured in an accident, you may be entitled under Virginia law to collect financial compensation. It is important that you know and understand your legal rights so that they are not forfeited or misapplied.
While we cannot undo the damage that you might have experienced, our law firm can advocate on your behalf to assure that you receive financial compensation for your injuries and suffering, past, present and future.
Other Types of Personal Injuries We Handle
Receiving Financial Compensation for Your Injuries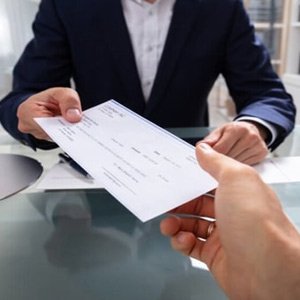 In personal injury cases, injuries and losses are called "damages," which can be recovered via a jury verdict or a settlement. In Virginia, an accident victim can recover damages related to four general categories:
Medical expenses,
Property damages,
Value of time missed from work, and
"Pain and suffering"
Determining medical, property and employment damages can be relatively straightforward using receipts and documentation. Determining the monetary equivalent for "pain and suffering," also known as intangible losses, is a much more complex and challenging undertaking.
Even if all "economic" damages were recouped, the accident victim is still faced with "non-economic" losses, i.e., the impact that the accident and injuries had on his or her life, past, present and future. Creating justification for the financial equivalent of these losses is an integral part of the case, and once again should be undertaken by an experienced Virginia injury attorney.
Contact Paragon Law Firm Today to Learn How We Can Help You
There are time limitations on your right to file a personal injury lawsuit.
If these limitations are not met, the claimant/victim would be solely responsible for any medical bills, lost wages, and future medical expenses that result from the accident.
Please call us today at 703-847-3670 or email us for a FREE and CONFIDENTIAL consultation where you will learn:
if you are eligible for financial compensation,
an estimate of your potential financial recovery, and
how long you have to file your claim

Arash Zarei, Esquire
Virginia Personal Injury Attorney