If you have been injured in an automobile accident, you may be entitled under Virginia law to collect financial compensation. It is important that you know and understand your legal rights so that they are not forfeited or misapplied.
In order to be eligible for a financial award, the plaintiff (victim) must have been injured by another driver who was at fault. Proving fault is not always an easy undertaking, and therefore requires the professional assistance of an experienced Virginia car accident lawyer.
I've Been Injured in A Car Accident- Now What?
By now you have already likely been through the accident and are seeking legal assistance. Hopefully the police came to the scene, documented the evidence and created an incident report, and, you have reported the incident to your insurance company.
If you have sought and received medical treatment, keep all documentation. If you have not, now is the right time to contact an attorney who will guide you through the process. At this stage you should not speak to anyone besides your attorney in order to not jeopardize your case.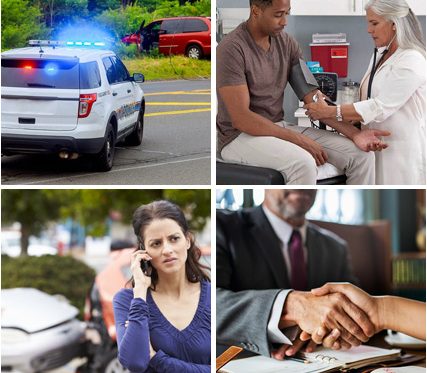 Liability in Virginia Car Accident Cases - Whose At Fault?
Liability refers to who is legally at fault for causing the accident as a result of negligence. If the ruling is "you" to any extent ("contributory negligence") then you will not be entitled to financial compensation under Virginia law.
In instances where the evidence is concrete, the other driver's insurer might concede fault. In most instances, however, fault will be contested. As you can imagine this can be a complex dispute and is best handled by your Virginia accident lawyer.
Speeding

Failing to stop or yield

"Tailing," or following too closely
Driving while impaired

Unlawful, or unsafe turns

Not paying attention
Receiving Financial Compensation for Your Injuries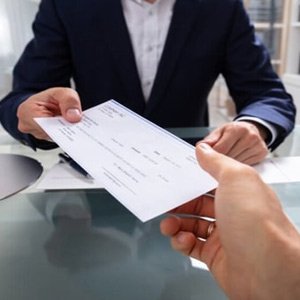 In car accident cases, injuries and losses are called "damages," which can be recovered via a jury verdict, a judge's ruling or a settlement. In Virginia, an accident victim can recover damages related to four general categories:
Medical expenses,
Property damages,
Value of time missed from work, and
"Pain and suffering"
Determining medical, property and employment damages can be relatively straightforward using receipts and documentation. Determining the monetary equivalent for "pain and suffering," also known as intangible losses, is a much more complex and challenging undertaking.
Even if all "economic" damages were recouped, the accident victim is still faced with "non-economic" losses, i.e., the impact that the accident and injuries had on his or her life, past, present and future. Creating justification for the financial equivalent of these losses is an integral part of the case, and once again should be undertaken by an experienced car accident personal injury attorney.
Contact Paragon Law Firm Today to Learn How We Can Help You
There are time limitations on your right to file a car accident injury lawsuit
These limitations are called "statutes of limitations," and if they are met the claimant/victim would be solely responsible for any medical bills, lost wages, and future medical expenses that result from the accident.
Please call us today at 703-847-3670 or email us for a FREE and CONFIDENTIAL consultation where you will learn:
if you are eligible for financial compensation,
an estimate of your potential financial recovery, and
how long you have to file your claim or settle your claim

Arash Zarei, Esquire
Virginia Personal Injury Attorney